Storm Cleanup Service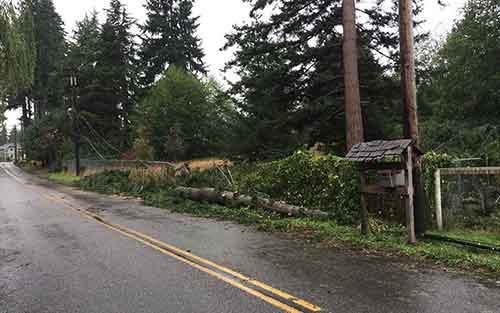 The Pacific Northwest is no stranger to storms. Mother Nature has the power to knock over fully grown trees, often where you don't want them, like on your roof or across the driveway. We are there to help when disaster strikes.
We can handle storm clean-up without any further damage to your property or trees that are still standing. We'll take care of fallen trees, broken branches, and the hauling away of the debris.
We understand how important it is to you for us to be there when your home and yard is in need. For that reason, we offer 24-hour availability when disaster strikes.